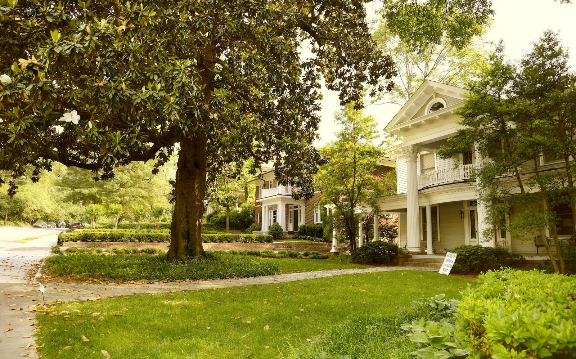 Selling your luxury property? These handy tips will help get your high-end home sold in no time.
Definitely stage it

Buyers of luxury properties have high expectations. They are also often more financially savvy than the average buyer. One way to make sure that they recognize the value of your home is to help them feel a connection to it.

You can do this through staging. Home staging is about setting the scene at every space in the property – it's about highlighting its best features and selling the lifestyle. Depending on the state of your property, this can involve anything from rearranging the furniture to adding plants to updating the lighting to completely changing the purpose of a room.

Have great listing photos

Buyers browse for homes online before anything else. This means that more often than not their first encounter with your property will be through its listing photos. Your home might be absolutely beautiful in real life, but if the photos don't reflect that fact then it's not going to attract attention.

This can result in your listing staying longer on the market – and the longer it stays there, the harder it will be to sell. Great photos combined with effective home staging can cut that time by a third to a half – and it can also add as much as 6 to 20% to your property's value.

Work with a professional photographer who knows how to photograph real estate properly and make sure that your home is picture ready.

Videos are the new normal

You may have noticed how real estate videos have become more and more ubiquitous in recent years, particularly with luxury property listings. Videos are particularly helpful for buyers who may be buying from out of town/state or who don't have time to check out the property in real life.

As with your photos, work with professionals. Property videos these days are like short films; they tell a story about the property. Professional videographers can also use tools such as 360-degree cameras to fully immerse viewers in the property and drones to truly capture the breadth of a large estate.

Throw a party

There's no better way to show off the beauty of a property than by opening its doors and hosting a fun event. Buyers of luxury homes tend to be sophisticated, which means you can be a little more creative. Don't just talk about the home's features – let them experience the property for themselves. Hire a caterer and entertainment.

Plan the event so that it complements the style and feel of the home. If it's a historic estate, for example, you can make the event fancy and formal, if its modern and in the heart of town, you can aim for something more relaxed.

Get the best realtors in Atlanta

The luxury real estate market is often competitive. Unless you have years of experience in the Atlanta area's high-end housing market, you will want to partner with a real estate agent.

Choose a Realtor who has successfully sold comparable homes in your neighborhood. The right Realtor will know how to formulate expert marketing strategies specially targeted towards individuals who are best positioned to buy your property.