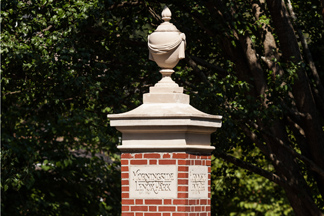 Morningside is a charming, affluent community that extendsacross two zip codes in the Atlanta, Georgia real estate market. Known as one of the city's most walkable neighborhoods, it's also referred to as Morningside/Lenox Park and has long been considered one of the region's most desirable places to live.
The neighborhood is known for its serene and friendly vibe, tree-shaded streets, numerous green spaces, dynamic commercial district, and award-winning schools.
Morningside is also one of the most historic enclaves in Atlanta, with many well-preserved homes that date back to the first decades of the 20th century. Residents enjoy regular farmers markets, beautiful nature trails, and take part in events and festivals held regularly in the area.
Morningside Attractions and Activities
Morningside offers numerous attractions and residents here never run out of things to do.
Morningside Farmer's Market
This weekly gathering sets up shop every Saturday and has been an ongoing tradition since 1995. At the Morningside Farmer's Market, residents and visitors get to stock up on healthy produce fresh from local farms. Offering everything from artisanal crafts towine, cheese, bread, and fresh produce, the Morningside Farmer's Market is a definite must-see.
Morningside Nature Reserve
This local favorite is the go-to spot for people looking to commune with nature and run a good mile while they're at it. Stretching across more than 30 acres of open space, it also features a one-mile tree-lined running path and a suspension bridge.
Morningside Link/s:
Morningside Lenox Park Association
Other Communities:
Morningside, Atlanta Homes for Sale
Real estate options in Morningside are a tableaux of gracious historic homes on verdant, tree-shaded lots, as well as elegant townhomes and condos. With gorgeously restored Craftsmans, Foursquares, Tudor Revivals, and more along tree-lined streets and shady parks, it is easy to see the spell this historical community casts on would-be buyers of homes in Atlanta, GA.
Whether you're in the market for a cozy one to two-bedroom condo,a low-key ranch-style home ora restored historical mansion, you'll find what you're looking for here. Best of all, Morningside is easily accessible via major throughways, making this idyllic community a great place to call home.

Sorry we are experiencing system issues. Please try again.