A fresh coat of paint can raise the value of your house and attract more buyers. More than simply patching up holes and blemishes on your walls, paint evokes a mood or vibe for different parts of the home.
Don't just choose any paint color though. The right color theme used in the right living space can go a long way in catching the attention and imagination of serious buyers. These are the preferred color schemes by home buyers today:
Living Room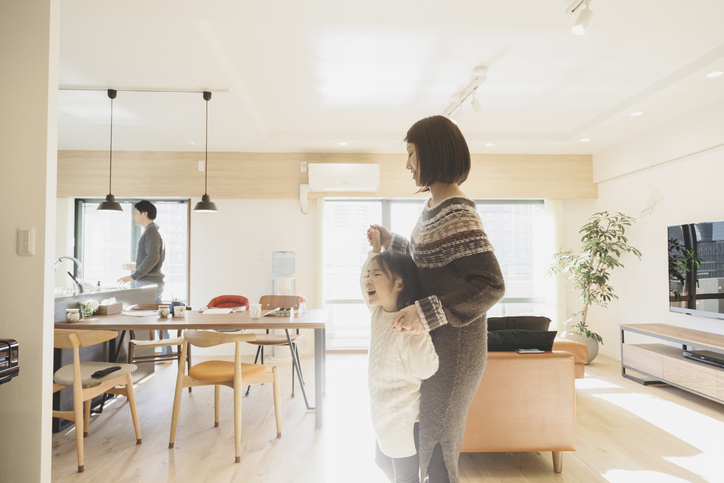 Soft, warm hues make your main living area appear cozy and accommodating, regardless of season or the time of day. Buyers will get the impression that this is a perfect place for personal relaxation or the occasional party or visit from guests.
Bedroom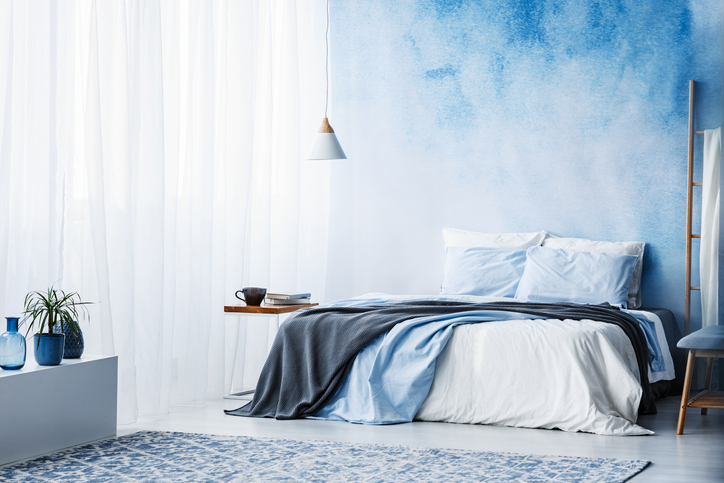 Lively blue hues like cerulean and cadet blue

Light and lively shades of blue give the homeowner's most private quarters a homey vibe conducive to rest and relaxation. These colors work best in matte finishes when paired with white baseboards and natural wood fixtures.
Kitchen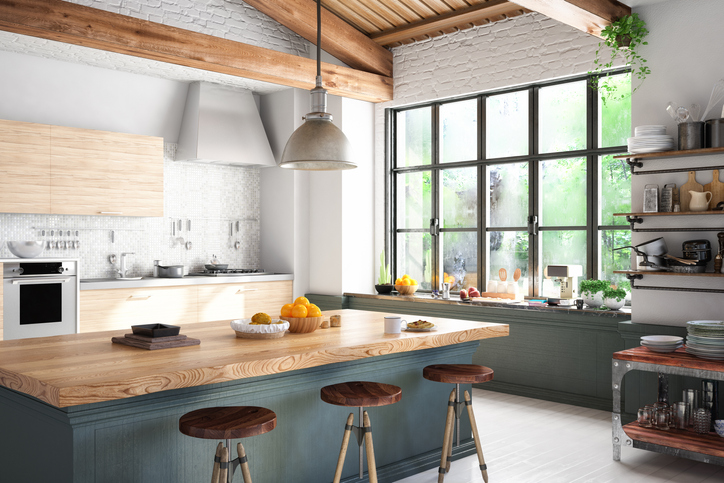 Tuxedo (black and white) kitchens with wood highlights
Soft, grayish blues
White kitchens are trendy and look great in staging photos but can be a pain to clean up with daily use. An all-white color scheme also makes for a sterile and uninspiring space.
The tuxedo kitchen concept – light-colored walls with dark-colored cabinets and islands, or vice versa – is a great way to make this area come alive. If you want to add more texture to the basic dark-against-light combination, you can go with natural or stained wood surfaces on pantry doors, cabinet drawers, and your kitchen table and chair set.
Soft gray-blue hues work well in the kitchen, too. This palette makes your kitchen look cool and inviting as you cook.
Dining Room
Eggshell white and blue-gray

If your living room flows into your dining area, use paint to subtly distinguish each area. You can achieve this with a neutral color palette as well. An eggshell white living room can transition to a blue-gray or silvery gray dining area. The darker hue lends a more intimate feel to the dining area. This technique with paint is versatile, easy to achieve, and exudes a feeling of spaciousness, which suits smaller homes.
Bathroom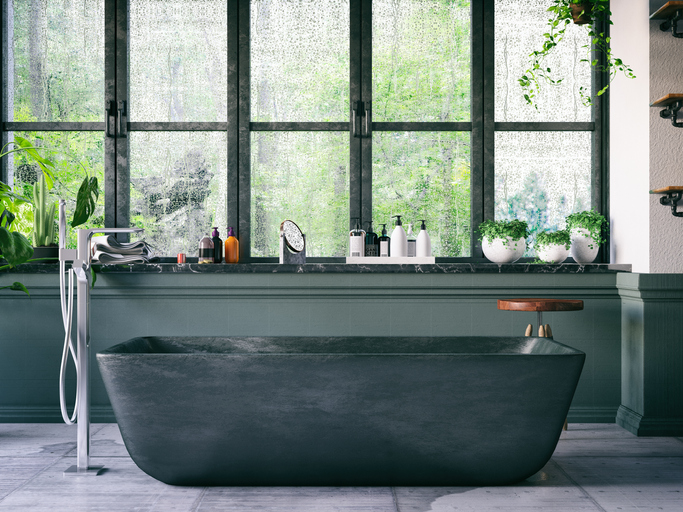 Softeror muted shades of green
Windows and greenery
Green is a neutral color too and it works particularly well in bathrooms. Think beyond wall or tile color and use green on accent features, such as the bathtub above. Or showcase the greenery of nature with window placement and plants.
Exterior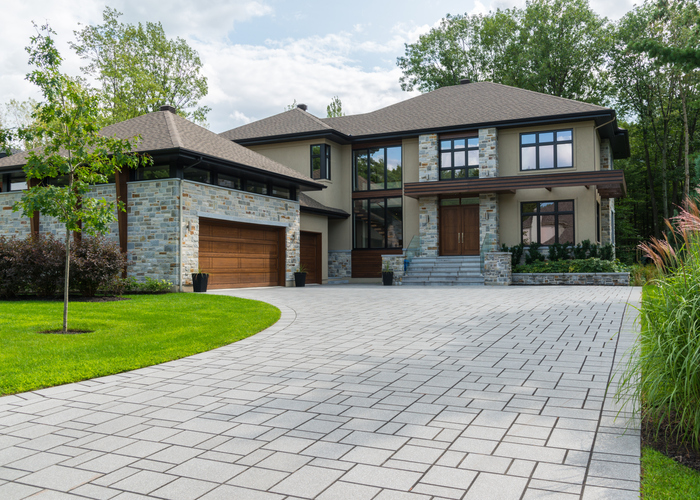 Greige (gray and beige)

A good first impression sets the tone for the rest of a potential buyer's viewing, so take care of your exteriors, too. Greige, the combination of gray and beige tones, offers the perfect contrast to a lush lawn or a clear, blue sky, making your house pop visually.
For professional advice that will help you sell your Atlanta home fast, call 404-550-5113 or send me an email at Natalie(dotted)Gregory(at)Compass(dotted)com. Count on me to be your reliable source for important market information like house prices and property values in Atlanta, GA.