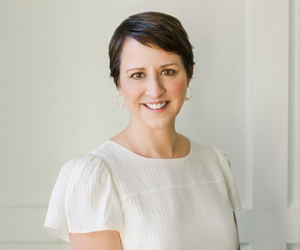 Natalie Gregory is a longtime resident of Intown Atlanta and knows the area real estate market well. She also has a natural passion for people and an innate talent for the art of negotiation. So it's no wonder that when she decided to follow her heart and embark on a career in real estate six years ago, success came quickly. She distinguished herself early, earning recognition as the Top Real Estate Agent by the DeKalb Board of Realtors. For the past two years she and her sales team were awarded the Top Real Estate Team for having the top producing volume for the DeKalb Association of Realtors.
Her team employs the latest information technologies, research, and marketing strategies to ensure that her clients' properties are positioned and marketed for success. Use of traditional and more creative marketing programs ensures that her client's properties are marketed at the highest level. With professionally designed advertising strategically placed in newspapers, community magazines, direct mail publications and flyers, and Internet sites, her client's properties receive the highest and most effective exposure in the marketplace.
Natalie understands that selling a home can be a very emotional experience for the homeowner, so she endeavors to produce results for the seller quickly and makes it a priority to keep them closely informed throughout the process.
When working with buyers to find their perfect home in Atlanta, GA, Natalie's knowledge of city's premium neighborhoods and schools allows her clients to receive a focused and timely home search. She has resided in Decatur for nearly 10 years, and her two daughters are students in the City of Decatur schools. Five years ago, she founded a community magazine, Decatur Living, and supports her community with sponsorship of The Decatur Arts Festival, The Decatur Book Festival, Druid Hills Tour of Homes, and Decatur Tour of Homes and other special events that benefit local residents.
To further assist her buyer's needs, Natalie has a trusted network of professionals from inspectors to architects and contractors. Natalie Gregory, an Atlanta native, has a degree in business and marketing from the University of West Georgia. Thirteen years selling to major department stores in the wholesale footwear industry has taught her the value of properly executed marketing strategies.
"In the spring of 2005, I decided to combine my passion for real estate with my sales and marketing background to deliver the best results for my clients. Whether you are buying, selling, or just want more information on the current market, please give me a call. I look forward to achieving your home selling or buying goals."
Best Realtors in Atlanta, GA
Thomas McCullough, an Atlanta native, brings 12 years of success as a former CEO of an Atlanta manufacturing firm.
Thomas will represent the buyer interest first and foremost, while delivering unparalleled service with courtesy and integrity. Thomas utilizes his sales and marketing background to meet buyer's needs by specifically detailing buyer's wants and requirements to locate their ideal property.
Prior to entering the Atlanta, Georgia real estate field as a licensed agent, Thomas had experience with both rental properties and investment real estate. As an active member of the Dekalb Association of Realtors, Georgia Association of Realtors, and National Association of Realtors, he is able to utilize extensive resources to help clients with all their real estate needs. Thomas' strong work ethic and integrity ensure his clients receive results beyond their expectations and encounter a positive real estate experience.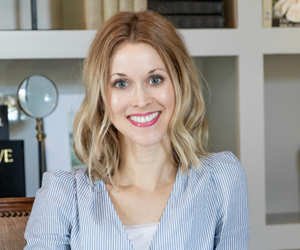 Loren Pratt wears many hats for the Natalie Gregory Team—marketing, closings, staging—you name it, she can do it! Her many skills reflect her varied interests: law, interior design, art, theatre, reading, yoga, and health/wellness. She obtained a B.A. in English Literature from Louisiana State University and her J.D. from University of Mississippi School of Law. Since 2008, Loren has taught legal writing and research and loves transferring her critical thinking and editorial skills to other disciplines, such as real estate. She is also a contributor to Decatur Living, a creative outlet for her love of the written word. Loren lives in Lake Claire with her husband and absolutely loves everything Atlanta offers.