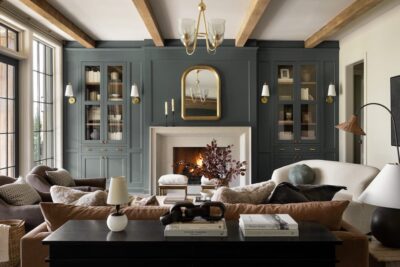 In today's fast-paced world, our homes are more than just living spaces. They are a reflection of our personality, style, and a sanctuary where we seek comfort and rejuvenation. If you're looking to refresh your living space and give it a modern twist, we've got you covered. In this article, we'll explore seven exciting updates that can transform your home and bring it up to date with the latest design trends. From paint choices to lighting fixtures and flooring options, let's dive in and discover the keys to a stylish and contemporary home.
Embrace the Power of Light Neutral Paint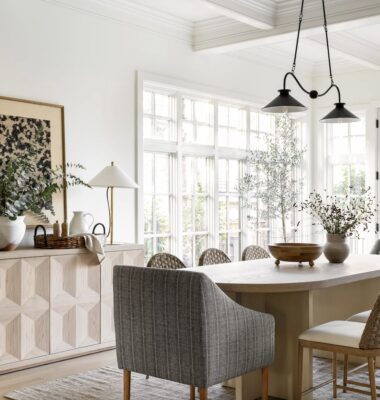 Gone are the days of contrasting wall and trim colors. Designers are now favoring a unified look by using light neutral paint throughout the entire space, including walls, trim, and ceilings. This trend creates a seamless and spacious ambiance while allowing your furniture and decor to take center stage. To add a touch of personality, consider incorporating an accent room with a pop of bold, rich color. This adds visual interest and creates a striking contrast against the neutral backdrop.
Illuminate with Nature-inspired Lighting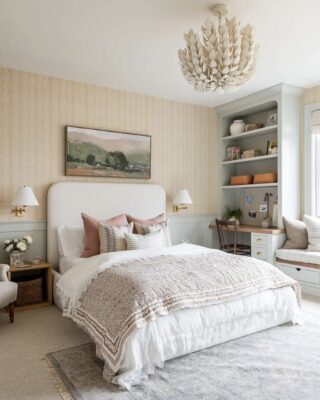 Industrial and concrete looks are taking a backseat as designers embrace the organic beauty of nature-inspired lighting. Imagine delicate flower petals and leafy accents adorning your fixtures, creating a whimsical and enchanting atmosphere. By incorporating these natural elements into your lighting choices, you infuse your home with a sense of tranquility and harmony.
Create Contrast with Furniture and Flooring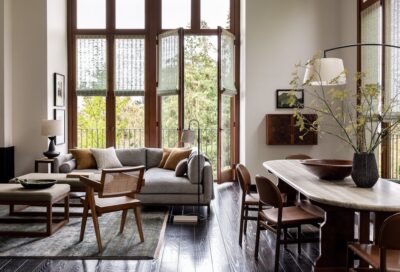 To achieve a harmonious balance in your interior design, consider using contrasting furniture and flooring. If you have dark floors, offset their intensity by incorporating lighter rugs and furniture pieces. This softens the overall look and prevents the space from feeling too heavy. Conversely, if you have lighter floors, add depth and dimension by introducing darker neutral rugs and furniture with contrasting textures, patterns, or colors.
Timeless Brass Fixtures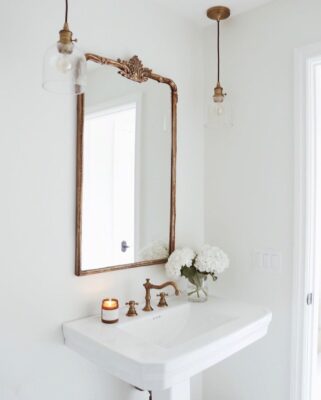 Plumbing fixtures play a vital role in both kitchens and bathrooms. Designers are gravitating towards the timeless allure of brass fixtures, which add a touch of elegance and sophistication to these spaces. The warm golden tones of brass create a luxurious feel while effortlessly blending with various design styles. Embrace this trend and give your home a classic yet modern touch.
Elevate with Lighter Wood Floors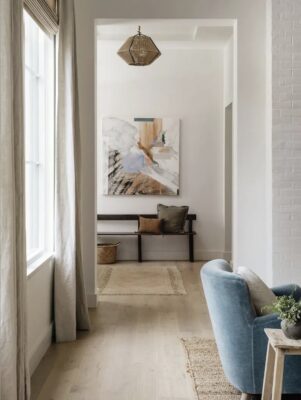 Hardwood floors are a timeless choice, and now the trend is leaning toward lighter wood options. Blonde and Blush floors have taken the interior design world by storm, bringing a fresh and airy feel to any space. These lighter shades effortlessly brighten up your rooms and create a sense of openness, making them a perfect complement to contemporary and minimalist aesthetics.
Updating your home doesn't have to be a daunting task. By incorporating these seven key elements into your design strategy, you can transform your living space into a modern oasis that reflects your personal style. From the light neutral paint palette to the nature-inspired lighting fixtures and the choice of lighter wood floors, each update brings its own unique charm and contributes to a contemporary ambiance. By embracing contrasting furniture and flooring and incorporating timeless brass fixtures, you'll create a harmonious balance and elevate the overall aesthetic of your home. So, take the leap, embark on this exciting journey, and enjoy the transformation of your living space into a stylish haven that you'll love coming back to every day.