Are you staying at home and already out of things to do? Instead of plopping down your couch for another whole-day movie marathon, why not do something for your home instead? Make your free time productive. And if you live with your family, your significant other, or with friends, you can even turn this into a group endeavor.
Here are several easy home projects you should try.
Make woven art
Have you always wanted to hang new and interesting decorations on the wall? How about you make your own? Look around the house for leftover balls of yarn (or order online), then find a dowel rod. If you can't find any rod, a stick or a small tree branch from your backyard would do. Using these materials, you can make your woven art. 
Click here for the full tutorial. 
Update your bathroom with peel-and-stick backsplash
This will require a short trip out of your house if you don't have any peel-and-stick backsplash around. Once you have on your hands a design you like, you will be spending the rest of your day at home with an updated bathroom once everything is finished.
It's up to you to decide how much of the bathroom you want to cover in peel-and-stick backsplash. For a relatively easier time, pick a wall and turn it into the accent wall of the bathroom. Another option is to do it to your kitchen instead (or how about both?)
The best thing about this home project? It is completely removable. Once you have had enough of the design or you're craving to look at something different, you can replace it.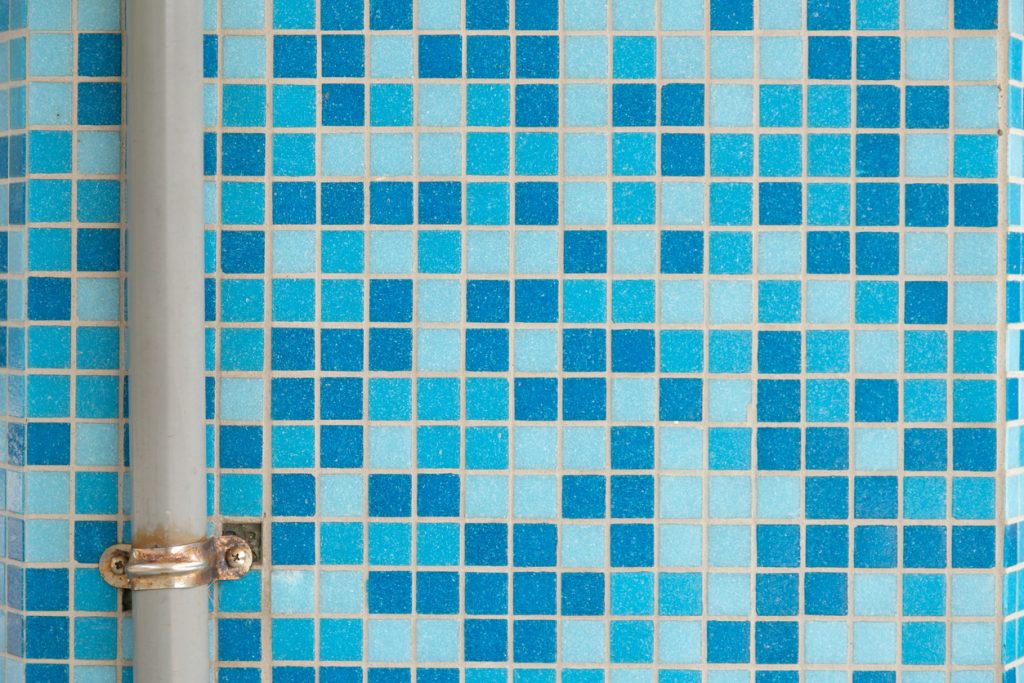 Install wooden dish racks
Dish-drying racks do not always have to be metal or non-descript. You can take a leaf out of Scandinavian interior style guides and make wooden dish-drying racks instead.
Depending on the level of your handiness, you might want to order pre-cut wood (you can purchase from the hardware store or online). If your skill is more advanced and you want the entire DIY experience, you can buy wood and cut it in your desired shapes and lengths.
Place the dish-drying racks just above the sink. The end result is a functional part of your kitchen that also has visual appeal. Watch the full tutorial here.
Organize your pantry and kitchen shelves
Here is a project that won't require you to look for any materials. All you need is some patience and organizational skills to make your pantry and kitchen shelves something that Marie Kondo would truly be proud of. 
The first thing to do is to clear out the space. From there, sort out the items and group them together according to their respective categories. If you have baskets, jars, and clear bins on storage, use them in the pantry. For starters, food items you use frequently should go on clear containers. 
For kitchen shelves, start out by clearing each individual shelf and grouping items together as you did with the pantry. Smaller items, such as silverware, cutlery, and other cooking utensils can be placed into shelves with divisions. Stack dishes according to size.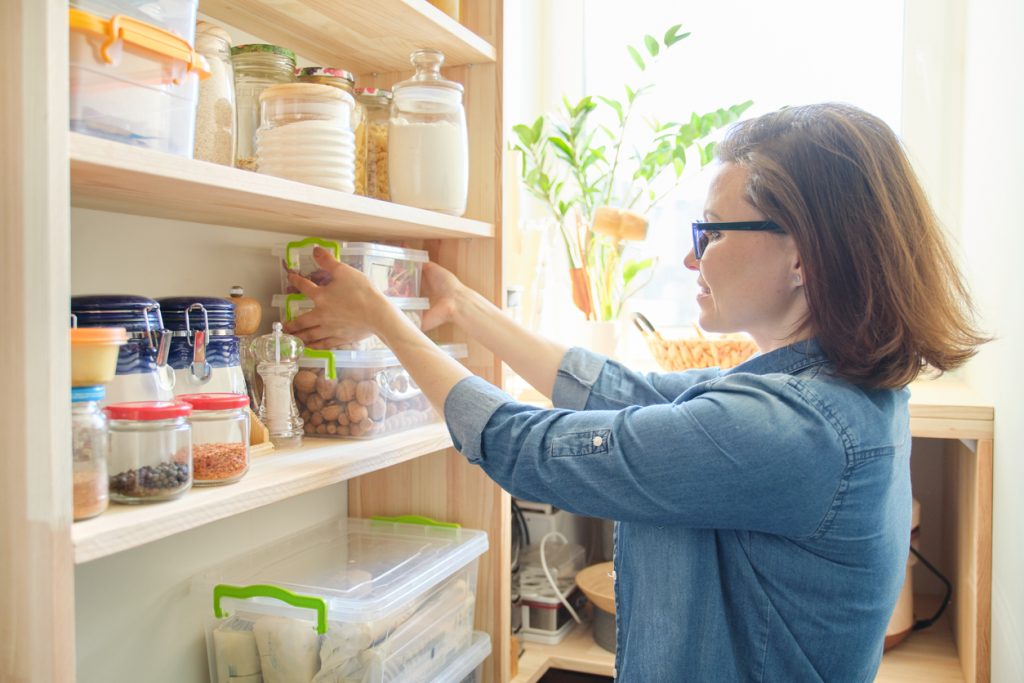 Deep-clean your house
Since you are staying at home, now is a good time as any to give your house a good and intensive cleaning. You don't have to complete this project in one day. Instead, devote ample time to clean one room of your house per day. This will allow you to give careful attention and consideration while cleaning.
Here is a great article on how you can deep-clean one room after another.
Organize your closet
Now that you have organized your pantry and kitchen shelves, it is time to give your closet some attention. If you haven't tried it yet, consider organizing your closet using the Konmari method.
The Konmari method is all about keeping the items that "spark joy" in your life and letting go of the things that do not have the same effect on you. After discarding the latter, you can focus all of your attention on the belongings you love.
There is a precise way of folding and organizing things using the Konmari method. It is a meditative process with an end result that is clean, organized, and visually appealing. 
Use your time as you see fit
As you stay at home, take the opportunity to do things you have always wanted to do, whether it is picking up a new skill, reconnecting with an old hobby, or just simply resting. 
Looking for more home improvement projects? Browse our blog. It has all sorts of resources. For more news on Atlanta real estate and homes for sale, get in touch with me at 404.550.5113 or Natalie(dotted)Gregory(at)Compass(dotted)com.