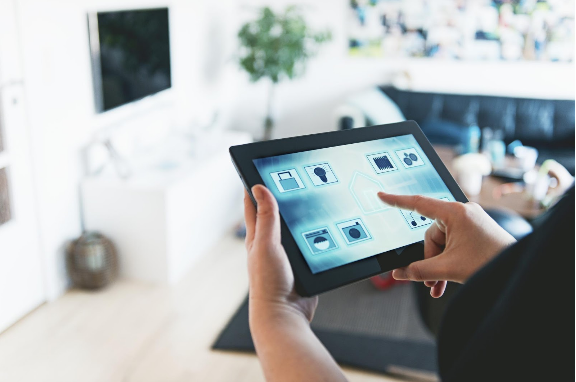 The future of smart home technologies is here and it's amazing. It seems like each month we're being introduced to a whole slew of new smart home devices looking to make life easier for us. Here's a roundup of some of the most notable smart home
Nest Cam – Indoor Security Camera
$199 on product website

The Nest Cam is an advanced, easy to use indoor security camera that lets you keep an eye out on your home while you're away.

Standing less than 5 inches tall, it features a wide range of features and capabilities. The device connects to the internet and lets you see whatever is happening in your home 24/7 in real time and alert you to potential intrusions by sending a message directly to your phone.

The Nest Cam's 1080p HD camera is equipped with enhanced night vision, allowing it to record clear, crisp videos day or night. Its built-in microphone and speakers even lets you hear and talk to whoever is on the premises.

Ecobee3
$249 with room sensor on product website

The Ecobee3 is a touchscreen, Wi-Fi connected, smart thermostat that can adjust the temperature of heating and cooling systems of various areas in your home.

The product consists of the main device that has a touch screen display and small separate remote sensors. The Ecobee3 can work with up to 32 of these remote sensors. The main Ecobee3 devices and remote sensors can both detect motion and temperature changes.

The Ecobee3 can be programmed to adjust to predefined settings whenever someone walks into a room.

The Ecobee3 can save you money by turning off heating systems when no one is around. It can also be controlled via a free companion app for Apple and Android devices. According to the product's makers, it can even act as a motion home security or fire alarm system.

iHome ISP5 SmartPlug
$19.99 to $39.99 (depending on model) on product website

By connecting them to the internet, these affordable SmartPlugs make your non-smart devices smart, giving you control over your normal appliances from your phone.

Turn lamps and other electronics on or off remotely or automatically via timer. The more advanced models can even act as Wi-Fi range extenders.

Amazon Echo Smart Speaker
$179.99 on Amazon

The Amazon Echo is one off the best-selling smart home technologies in the market right now. Powered by Amazon's proprietary Wi-Fi connected AI assistant, Alexa, users operate the device by voice commands to play digital media, set reminders, and control other compatible smart home devices.

It's the first step to making homes truly autonomous. Users say Alexa's name followed by what they want the AI to do.

Samsung SmartThings
Starter kits and bundles start from $199.99 to $205.99 on product website

SmartThings comes in a kit that includes a hub that uses separate sensors and smart plugs to let users control normal appliances remotely and set predetermined actions triggered by certain sensors.

Place these sensors throughout your home depending on what you want to do. You can set lights to turn on and off automatically depending on whether or not a person is present in the area using a motion sensor, set a temperature sensor to automatically activate the air conditioning when the temperature reaches a certain level, and more.

Plus, everything can be monitored and controlled from an app on your Apple or Android device.